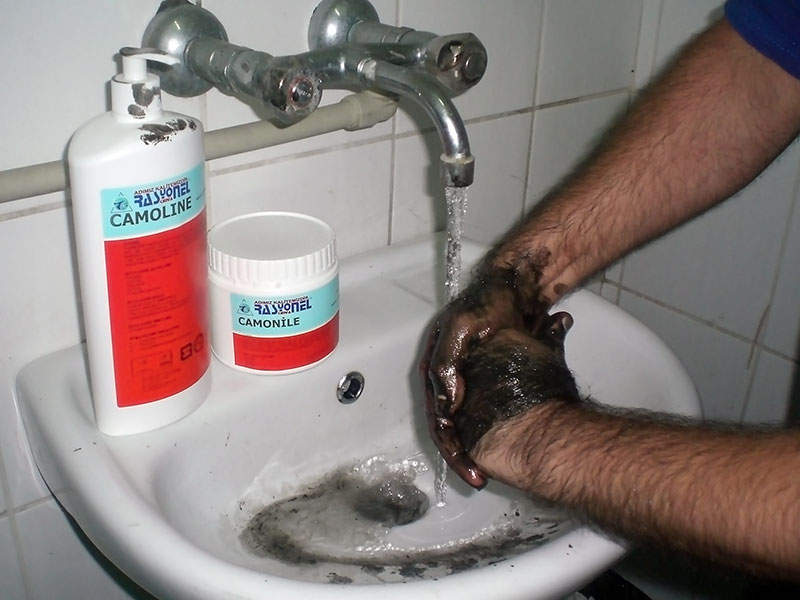 Cream Hand Cleaner
CAMOLINE is an industrial cream hand cleaner product. Due to its cream structure, it penetrates the skin very well. In industry; It is a cream cleaner developed for easy cleaning from heavy dirt, oil, carbon, tar and many paint and ink types on hands. Does not irritate the skin. It does not affect the natural oil and moisture of the skin, and it always keeps the skin moist and soft thanks to the preservatives and moisturizers it contains.
Usage
Take a small amount of CAMOLINE, rub your hands thoroughly without getting them wet. Then rinse with water. You will see that your hands gain a clean and soft appearance.
Usage areas
*Factories
*Municipalities
*Workshops
*Services
*Highway construction sites
Amount of usage
It should be applied without diluting.